Liquid Detergent & Shampoo Making Machine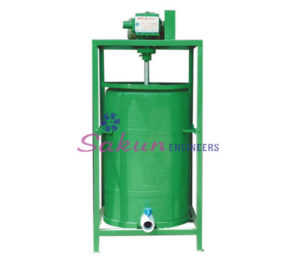 We manufacture Liquid Detergent & Shampoo Making Machines conforming to the requirements and specifications of our customers. These machines are of high quality and are higly durable. These machines are designed to be user friendly and economical to operate.
These are available in capacities ranging from 100 Ltr to 500 Ltr. The barrels are mader of fiberglass or stainless steel as required by the customers. The Stirrer Shaft of the machines is made of Stainless Steel.