Washing Powder Screening Machine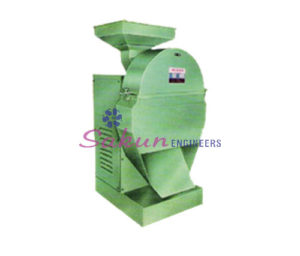 The "Auto Screen" Detergent Powder Screening cum Pulverising Machinee is used for screening/pulverizing washing powder, dyes, bulk drug intermediates etc., and to break lumps so that the powder is free-flowing.
Since the machine is a closed unit, ther is no wastage of material during the screening/pulverising. The beaters are so designed that the material does not become hot during screening/pulverizing; as aresult, the expected chracterestics of the final product do not undergo any undesirable change.
| Model | MOTOR/RPM | CAPACITY |
| --- | --- | --- |
| HB-1 | 5 HP/1440 | 2 tons/hour |