Toilet Soap/Oil Based Laundry Soap Making Machine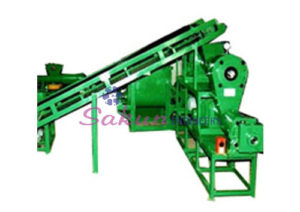 We manufacture a wide range of Toilet Soap/Oil-based Laundry Soap Making Machines which include Sigma Mixer Machines, Simplex Plodder Machines, Duplex Plodder Vacuum Type Machines, Foot Operated Soap Stamping Machines, and Laundry Soap Mixer Machines.
These machines can produce toilet soaps and laundry soaps (oil-based) according to the requirements of our customers. These machines are all available in different capacities.